AMS Selection Simplified – Webinar Recording
Don't miss this opportunity to simplify your AMS selection process and take your association to the next level. Join us to learn the following: 
Discover how to cut through the noise of so many options available and determine which AMS is the right fit for your association's unique needs.
Learn the ten most important criteria to consider when choosing an AMS for your association.
Gain the knowledge to make an informed decision about an AMS that is cost-effective, user-friendly, flexible, and scalable.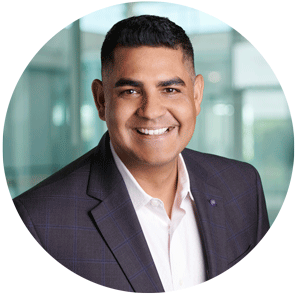 About the Speaker
Ashish Malik is the CEO of 108 ideaspace, a management consultancy that helps Associations and Non-profits optimize their internal processes, build capacity, stakeholder experience and retention by adopting the right technology. Armed with 20 years of experience, Ashish brings a unique perspective having worn the shoes of a programmer, project manager, consultant, marketer, business owner, and board member.
Ashish is an engineer by training and has an MBA from the Schulich School of Business. Ashish serves on the board of DVCLS, a community legal clinic serving the community for over 44 years.