This holiday season, we've been counting down to 2015 with '12 Days of Content'.  In case you haven't been following our #12Days hashtag, here's a look back at some of the great holiday content we've found to celebrate the festive season:
1. 25 festive life hacks for a stress-free holiday
Stressed is just desserts backwards. Mashable offers 25 ways to turn the stress and chores of the holidays into easy and organized activities.
2. Salvation Army Music App
Christmas is a time for giving and great music! Proceeds from this app go to the Salvation Army!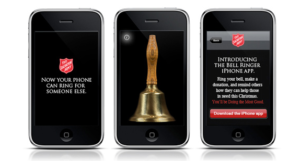 3. Kwanzaa
Celebrate the seven principles of Kwanzaa through daily affirmations – available year-round on the App Store. Improve your spirit!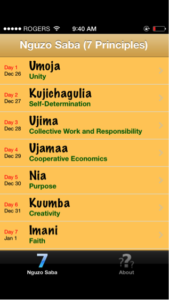 4. Giftagram
Love texting? Giftagram allows you to send a gift to your contacts in only 3 easy clicks over SMS.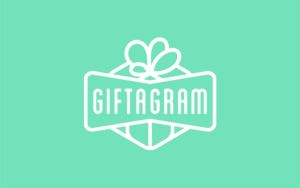 5. Hanukkah Guide
Light the candles on Hanukkah with the help of the latest technology. From a Hanukkiah timer to a camera feature –  this guide has got you covered!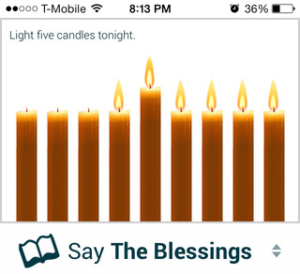 6. 8 gifts for the techie who has everything
Calling all tech lovers: here are 8 gifts for the techie who has it all.
7. Uber
This year, instead of delivering Christmas tress, Uber sent free cars to pick up winter clothing donations for Goodwill. Hats off, Uber!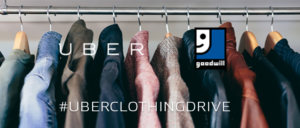 8. West Jet Christmas
They've done it again! This year West Jet brought a snowy Canadian Christmas to a community in the Dominican Republic.
9.  8 Hanukkah Videos
Check out these 8 Hanukkah Videos – one for each night.
10. ReindeerCam
For all skeptics: watch Santa feed and get his reindeer ready live on your mobile device on ReindeerCam.

11. Thought leadership hot tip: Website refresh needed – or not?

Over the last two decades, there have been significant changes in how web marketing plays into an organization's overall strategy, and how it plays out to key audiences.
There have also been significant changes in how websites are developed.  Here's a replay of three key articles that provide a unique insight into this area.
12. Holiday freebie: 108 ideaspace holiday screensaver download.